If you open a travel agent website specialized in diving you will find many offers for Tulamben for sure. Also in diving magazines, Balis diving icon, appears on a regular base. But they show  always the same more or less expensive resorts which i don't want to name here. Today i want to show you a really nice and cheap alternative. The Ocean Villa & homestay is a a little pearl which hides behind the main road around 300 m on the hill. It is runned by Konmang and Tom. A Balinese/Australian couple, really nice people who will help you with everything you want and try to make your stay as good as possible. After a few days you will feel here like home.
The price per night in the highseaosn is around 30 Euro per bungalow, and in the lowseason around 20 Euro per bungalow. The rooms are clean and comfortable with a little veranda. The resort can accommodate around 12 people, so you can enjoy the beautiful garden with the small pool mostly alone. It is an oasis after a day of diving or an offroad trip around Bali.
The restaurant in the first floor of the main house is the highlight for me.  You have an amazing view over Tulamben. Konmang offers a little but selected menu in here. Everything i eat was quite good.  In the morning you can wake up here very softly with a cup of kopi Bali. 


The amazing panorama view from the resteraunt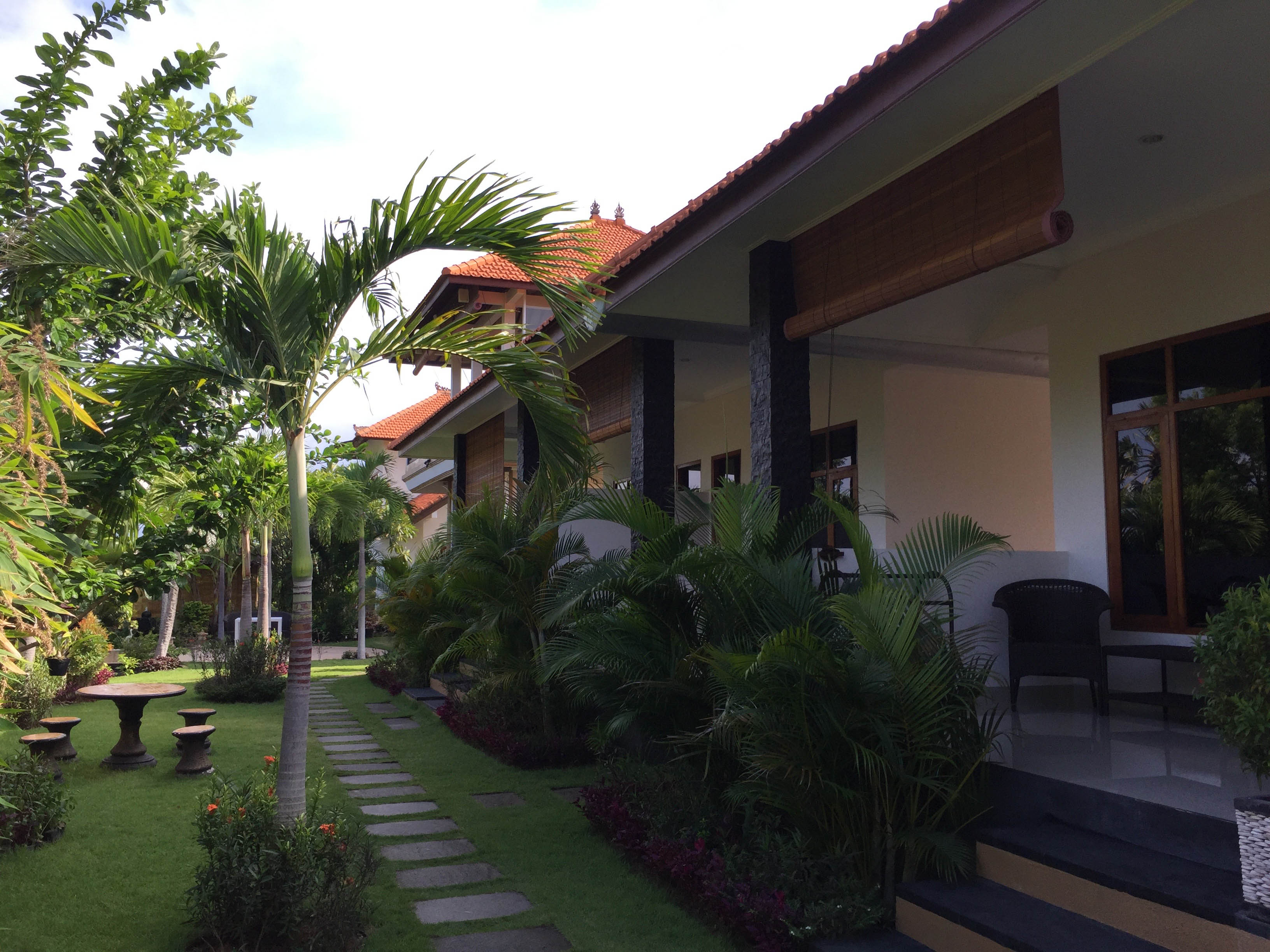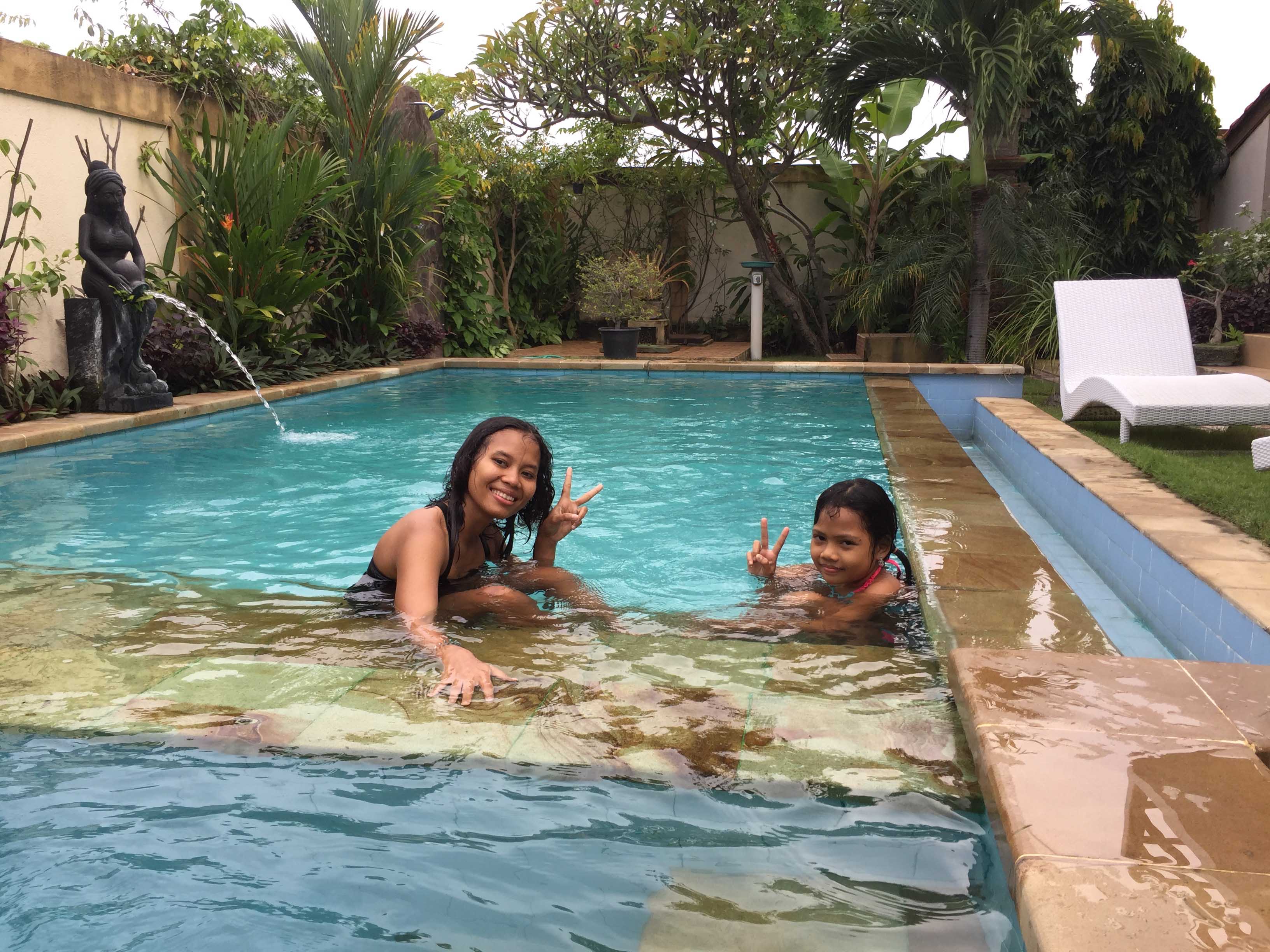 A nice garden with a little pool invites for relaxing hours
On the back of the resort, Mount Agung rises  in the midst of wonderful riceteracces and offers a picturesque panorama. I went here for many afternoonwalks. Here you can see the traditional Bali, which still exists far away from the crazy mass tourism of Kuta Beach. Little farms, with free running animals like cows and pigs. From time to time a ceremony in the fields. The panorama of Tulamben backside has really something magical which many divers who live in the beachfront resorts even don't know.


The backland of Tulamben, Mount Agung usually covered by clouds
When you just walk downhill in beach direction you will find the Aqua dive paradise dive center. The cheapest dive center i found in the last 10 years. You can just come with your partner and rent a tank for 5 Euro. Ridiculous cheap! Or you can do a guided off shore dive for around 20 Euro. Which is still  nothing in compare to other places in South East Asia. The USAT Liberty, one of the nicest wrecks you can imagine,  is really in front of the dive center. But they go also to any other divesite around Tulamben. If you have a special request the will comply your wish. I had two early morning dives at the wreck (5:30 a.m.!!!!!), so i had one of the worlds most famous diving sites  with no other divers around me, only with my private guide Putu. The resident bumphead parrotfishs wait for you for a photo shooting at this early daytime. They just hang in front of the wreck and don't move at all.  Putu find almost everything for me Tulamben has to offer in two weeks of diving. Harlequin shrimps, raspberry colored frogfishes and many different scorpion leaf fishes. A macro heaven! Even the corals suffered a little bit in 2016, Tulamben is still a good choice in Bali, and the Aqua dive paradise team will not disappoint you.
All in all the combination i present here offer a great price performance ratio. The diving is still fantastic and Tulamben is also a great place to take landbased day trips to some of Balis most famous sights.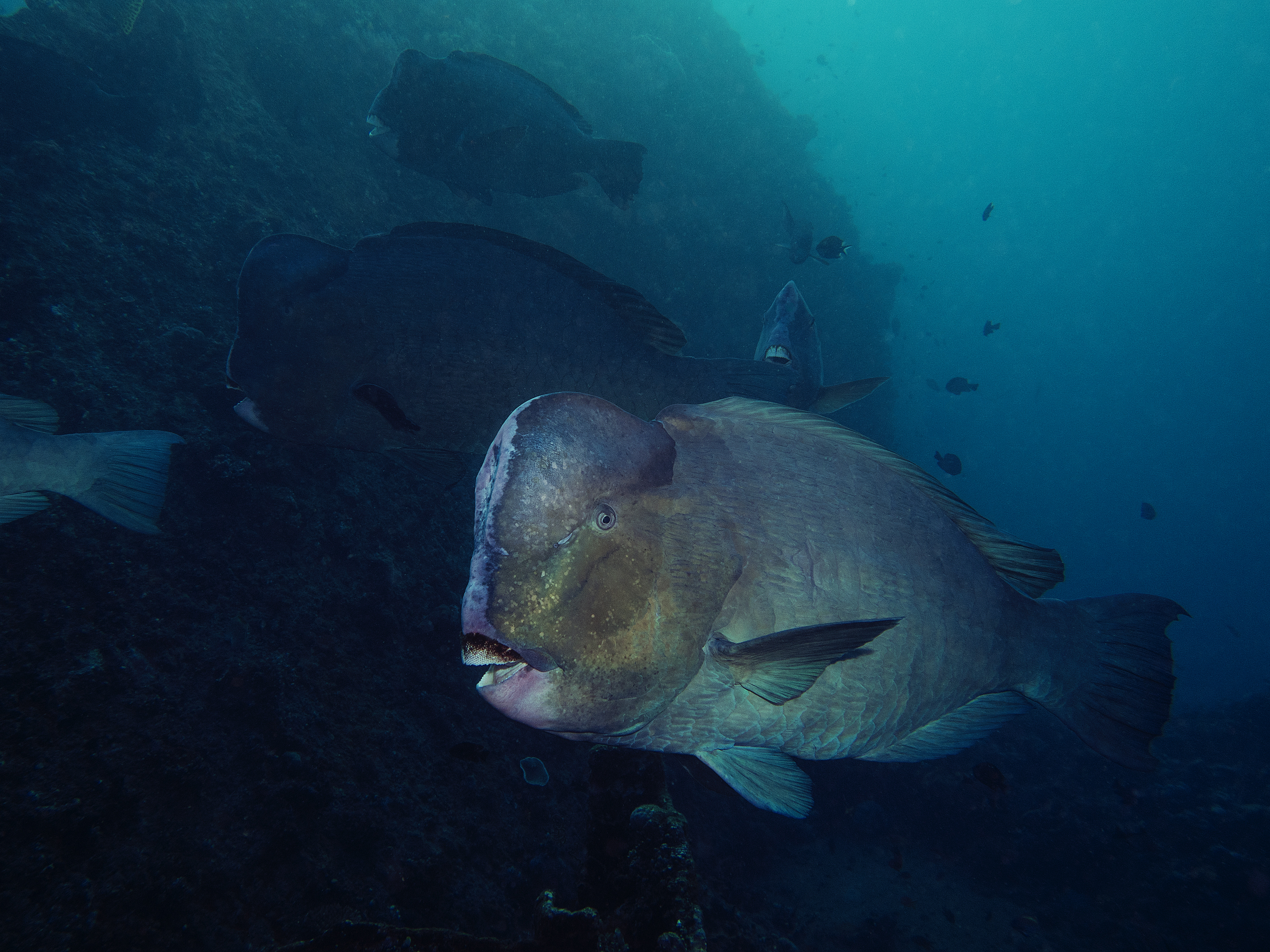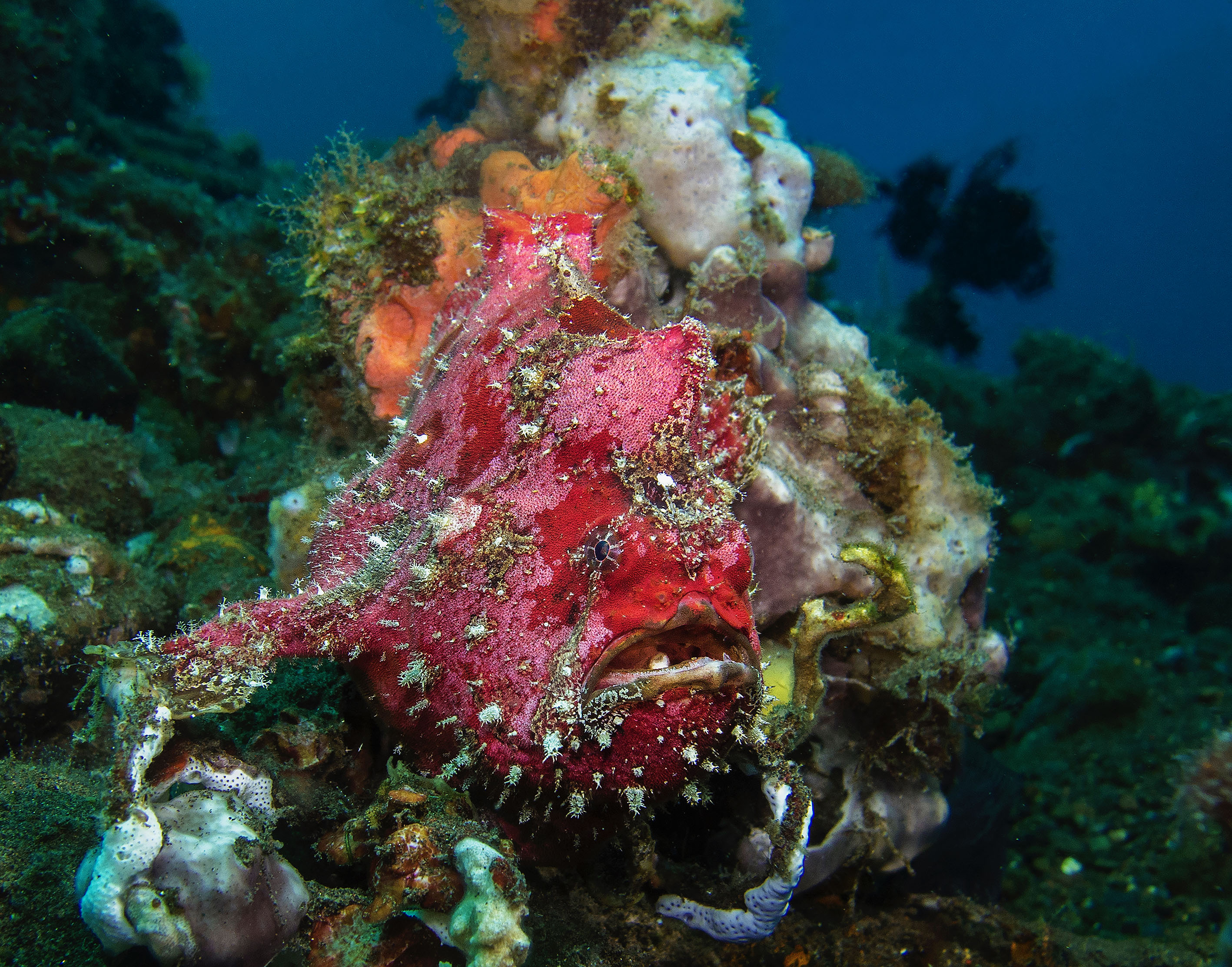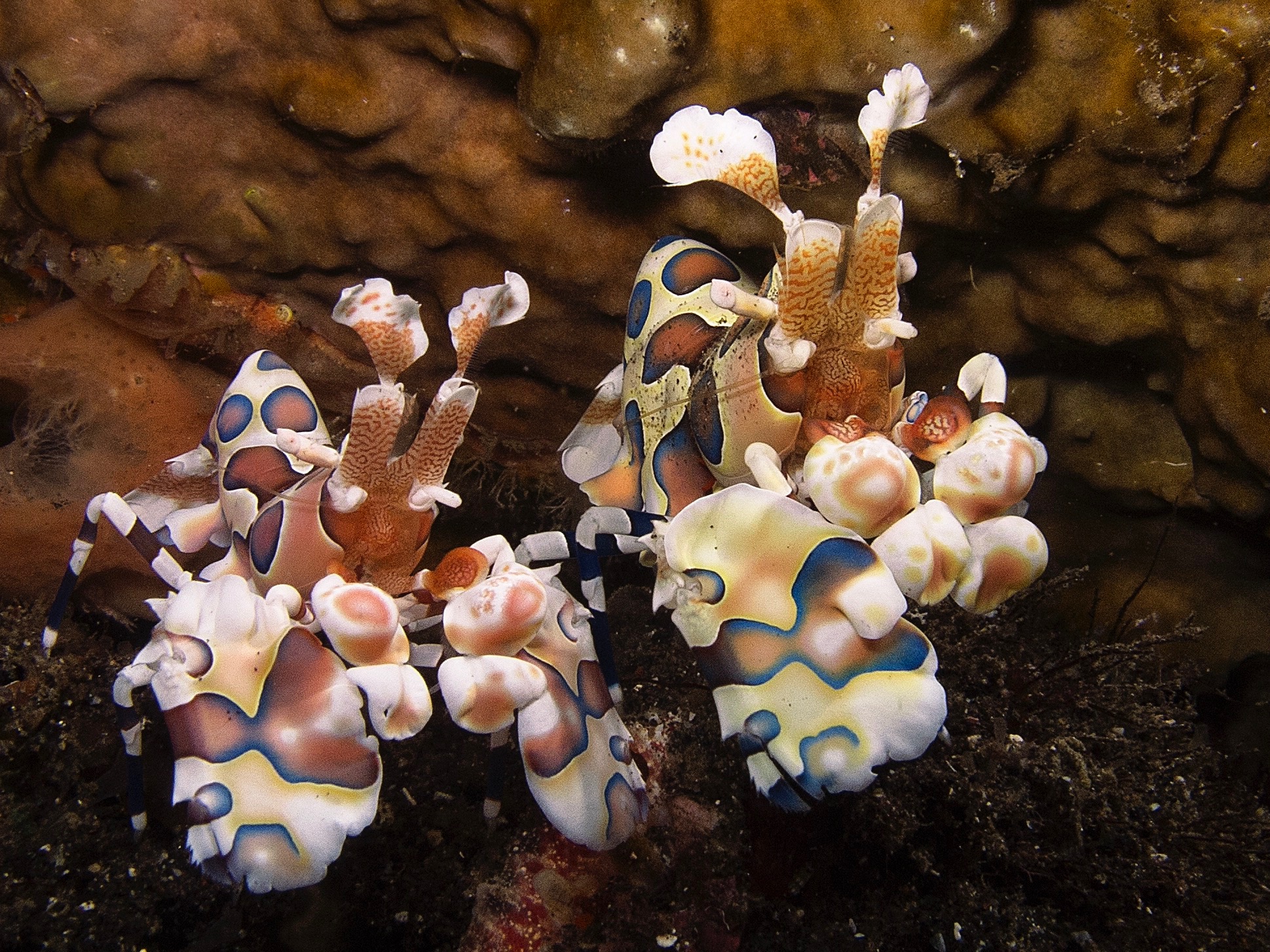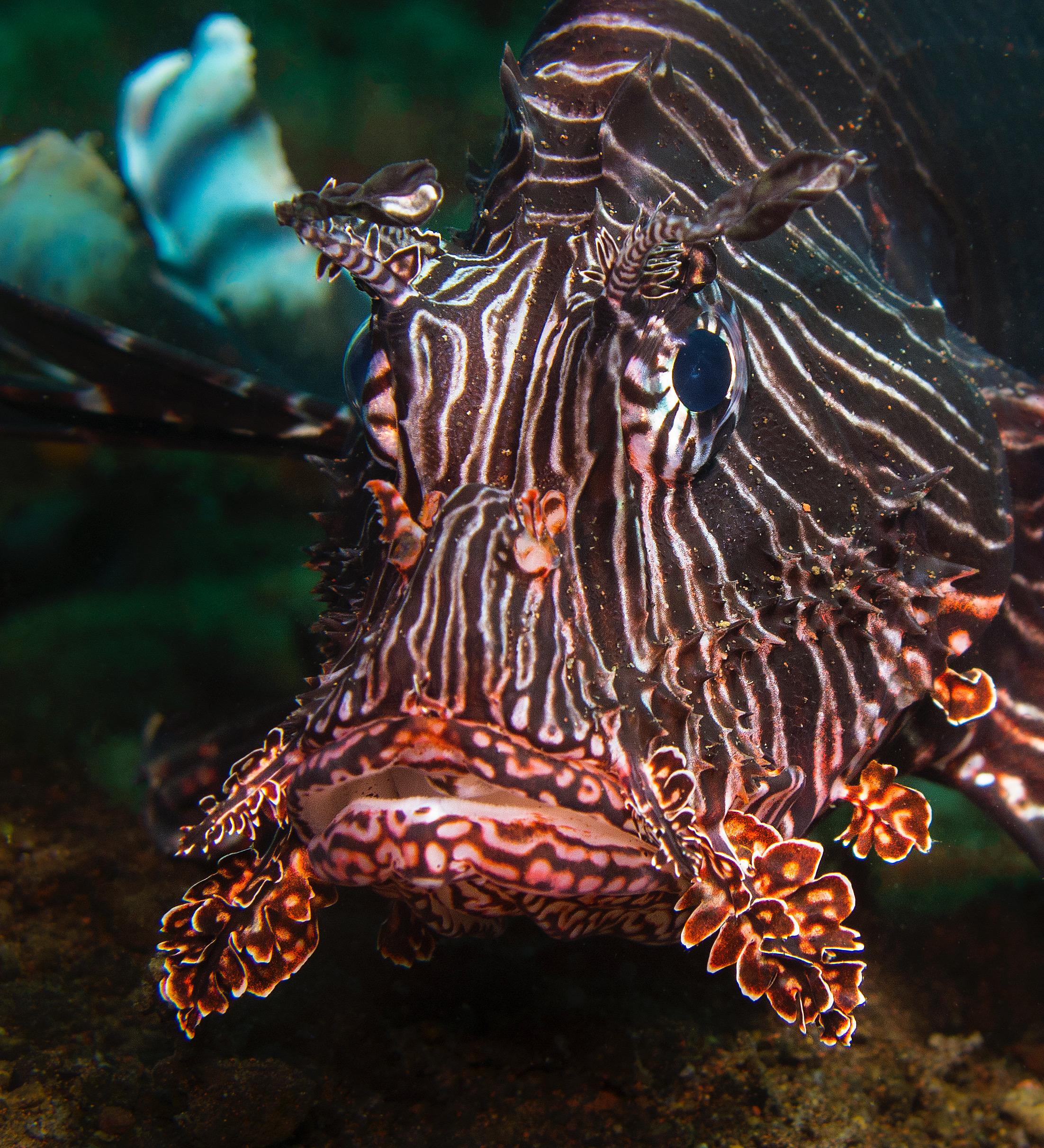 The reef life of Tulamben has a lot to offer